Many primates, including chimpanzees, are disappearing on account of deforestation. But that's not the only reason.
In G.uinea, chimpanzee poaching to sell their babies as pets is dangerously accelerating their demise.
The CCC is actively fighting against all threats to chimpanzees and you too can help us
The Chimpanzee is a fully protected species. It is forbidden to kill, capture, possess, sell, buy, or eat chimps. Chimpanzees are poached in order to:
Sell their babies as pets.
Eat the adult's meat.
Raises environmental awareness in schools, towns and villages.
Cares for chimpanzees seized by the authorities and rehabilitates them for eventual wild release. Collaborates with local authorities on specific projects.
Participates in the prosecution of poachers arrested for the possession of chimpanzees.
Studies market availability and current consumption of bushmeat.
WHAT TO DO TO SUPPORT OUR EFFORTS?
Report and do not share photos of "humanized" chimpanzees (dressed, in a house, etc.).
On a trip abroad :
Do not eat "exotic" meat (which may come from a poached animal)
Do not pay to take a picture next to a captive wild animal.
Chasse à la mauvaise image !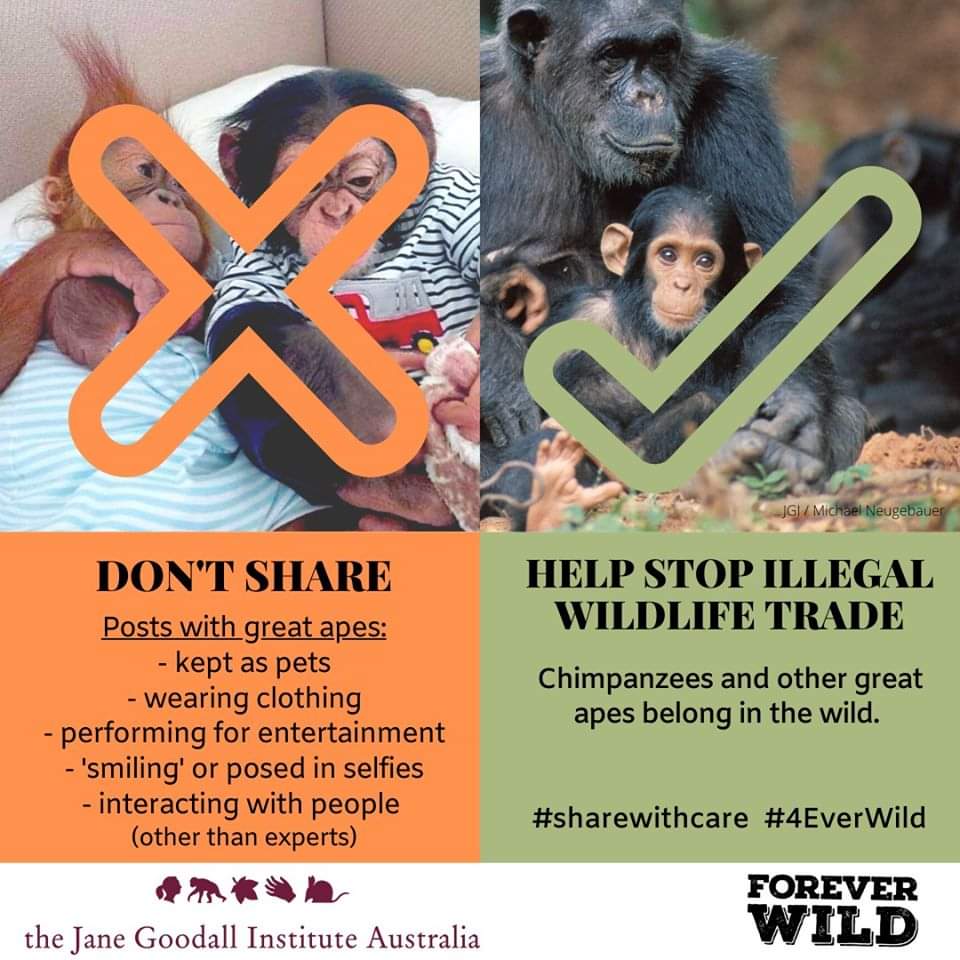 "Cute" pictures of baby chimpanzees depicted as pets may encourage people to attempt to obtain their own baby chimps.
The destruction of chimpanzee habitat may be due to:
 

logging or mining

Forest clearing for agricultural or housing development.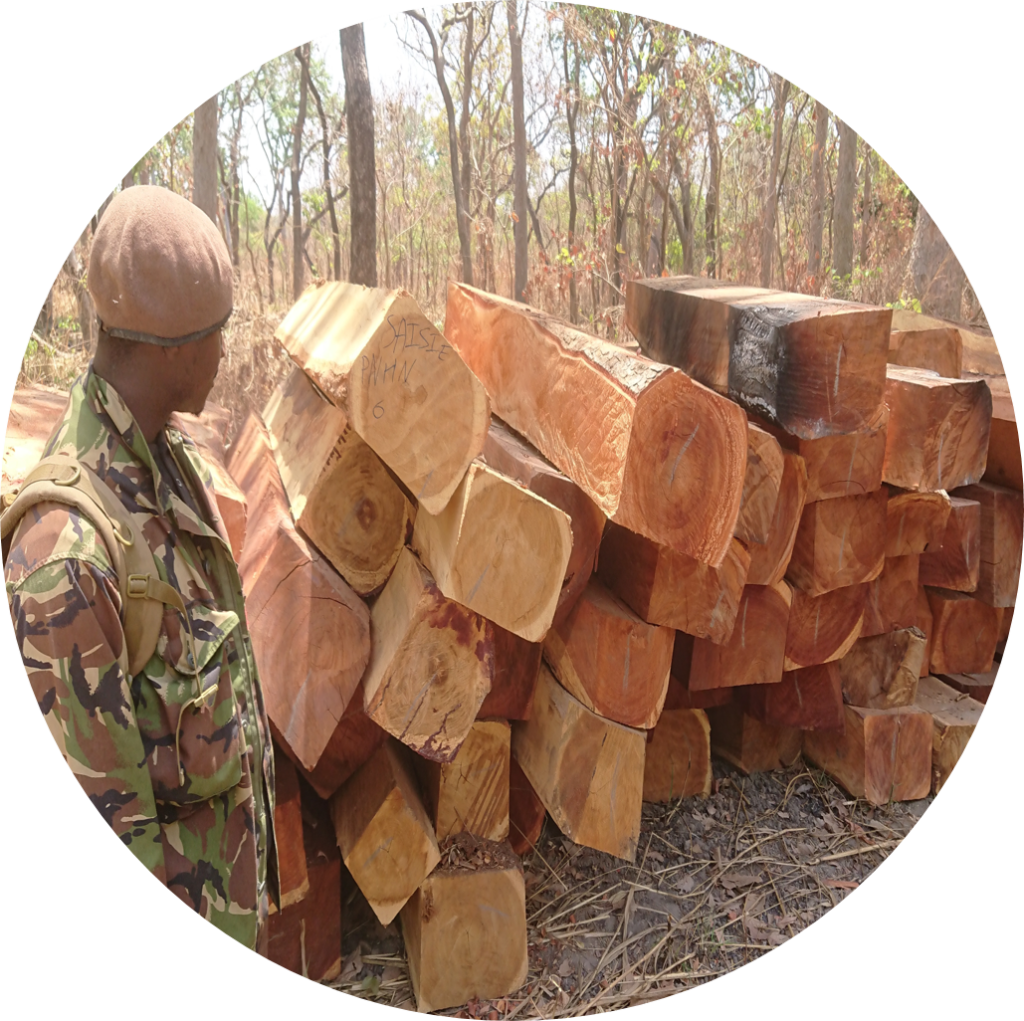 Raises awareness in villages to decrease deforestation and the intensive exploitation of natural resources
Community development: organizes environmentally sustainable projects in local villages with development goals for the community.
Works in collaboration with the park's eco-guards to fight poaching and illegal logging in the Haut Niger National Park.
WHAT TO DO TO SUPPORT OUR EFFORTS ?
Verify the origin of exotic wood. FSC and PEFC certifications guarantee sustainably sourced wood with a lower environmental impact.
Reduce the purchase and number of electronic devices in the home. Prioritize buying reconditioned or second-hand devices and recycle your devices when no longer being used.
DID YOU KNOW ? 
1/3 of the world's bauxite resources are found in Guinea. Bauxite is used to manufacture aluminum, which is then used in the production of electronic devices (cell phones, laptops, etc.).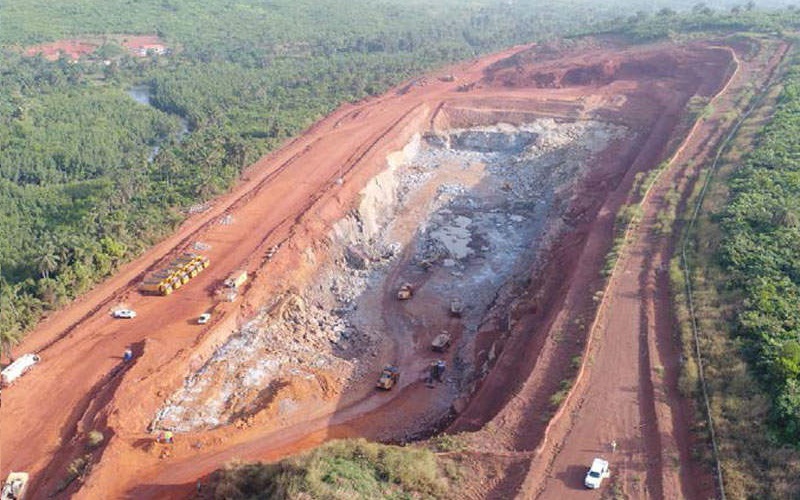 DISEASES, PESTICIDES, TRAPS
Diseases : Chimpanzees share 98.4% of their DNA with humans, making them very susceptible to human diseases. Their habitat's destruction and the expansion of human settlements greatly increase their risk of contracting human diseases. 

Pesticides : Agricultural use of pesticides near chimpanzee territory negatively impacts their health.

Traps : "Leg-hold traps," even those intended for other species, are a fearsome hazard for chimpanzees.
One of our baby arrived with his amputante foot, probably because of a trap.
Studies and monitors wild chimpanzee populations in Haut Niger National Park by "camera-traps".
Pesticides and traps have a smaller impact on the chimpanzee population in Guinea because they are not used typically used locally for hunting and farming. Chimpanzees living in East Africa, on the other hand, are very badly affected by these methods.
WHAT CAN BE TO SUPPORT OUR EFFORTS ?
We can have a real impact on all of these causes by supporting organizations that are fighting on the ground :
by becoming an eco-volunteer or by joining an association.
by shopping with AmazonSmile and selecting Project Primate, Inc. as the benefitting organization
by sharing their posts and expanding their visibility on social media.
by following all safety instructions during eco-tourism excursions when observing wild chimpanzees.
by making a donation or sponsoring a chimpanzee.