Project Primates was founded with objective to support the Chimpanzee Conservation Center located in Guinée-Conakry. The sanctuary being isolated in the middle of the forest with no access to network needed help to communicate about its work and finding funds. Those reasons are why Project Primates charity (with its different offices) started in Guinea, United States and France.
Discover the associations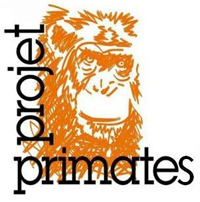 Why is important to protect the CHIMPANZEE ?
Pan troglodytes Verus chimpanzees (subspecies living in Guinea) are on the Red List of Threatened Species by IUCN and classified as CRITICALLY ENDANGERED. 
Next step is extinct in the wild! Thanks to their similarity to humans, great apes benefits from a lot of advertising but many are and will disappear in public indifference.
1 000 000 the number of chimpanzee in the 1960s'.
300 000 the number of chimpanzees today.
The number of countries where chimpanzees have already disappeared