As of today,   17 chimpanzees   were released in the High Niger National Park, one of West African hotspot for chimpanzee conservation. Some females have integrated wild chimpanzees' group.   Four babies   were wild born and are still living with their released moms and released males in a stable group living in a well established territory.  
The release project serves as an "umbrella" project on the whole area since the biodiversity found on their territory benefits, thanks to the released project, of increased protection.  Hence, safeguarding an emblematic species protects all the fauna and flora found on its territory.
A new group of chimpanzees is being rehabilitated   and should be released as soon as a suitable release site is found. We are currently looking for a new release site that meets the needs of chimpanzees and at enough distance from human settlement and crops.  The identification of this site is in progress.
Releasing chimpanzees is a   long and difficult process . The Center is the   second African sanctuary to have released   chimpanzees and the   first in West Africa .
The organization   Help Congo Brazzaville   was the first to release chimpanzees in 1996.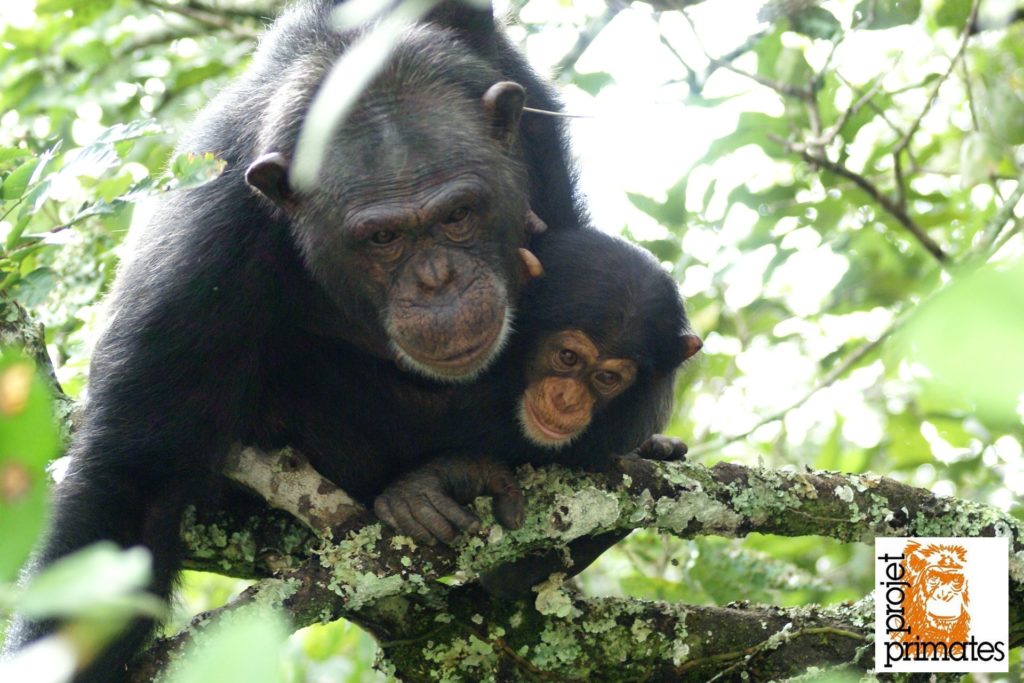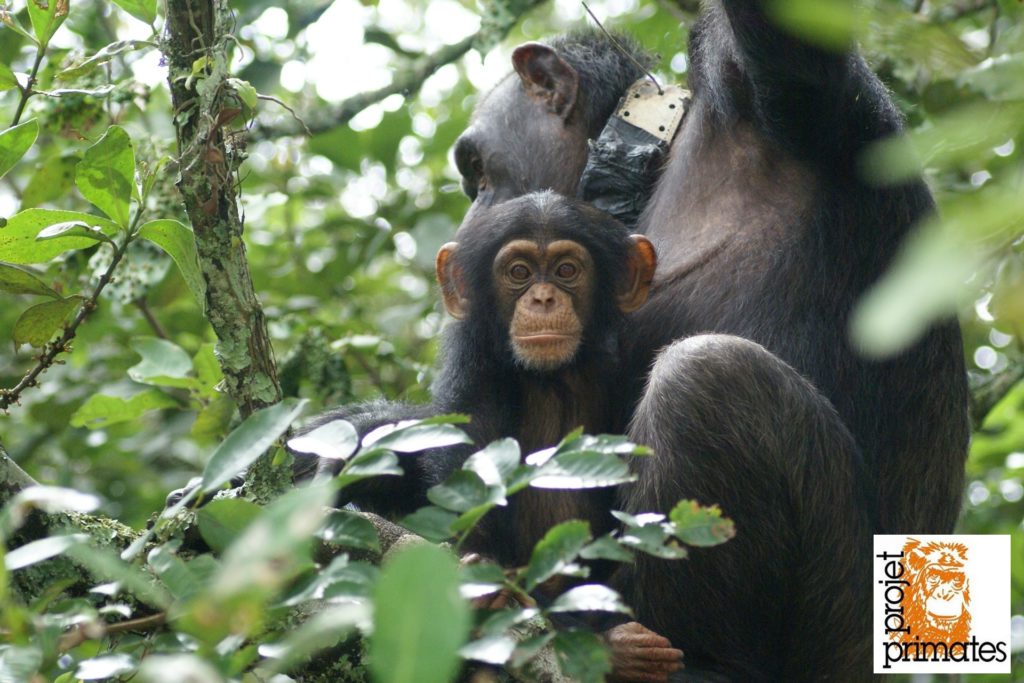 The CCC collaborates and supports protection activities in the HNNP to protect a wild chimpanzee population of about 600 individuals in addition to a wide variety of flora and fauna, including the endangered panthera.
The CCC participate in research programs to increase knowledge on chimpanzees, their habitat and threaths aiming at increasing their protection.