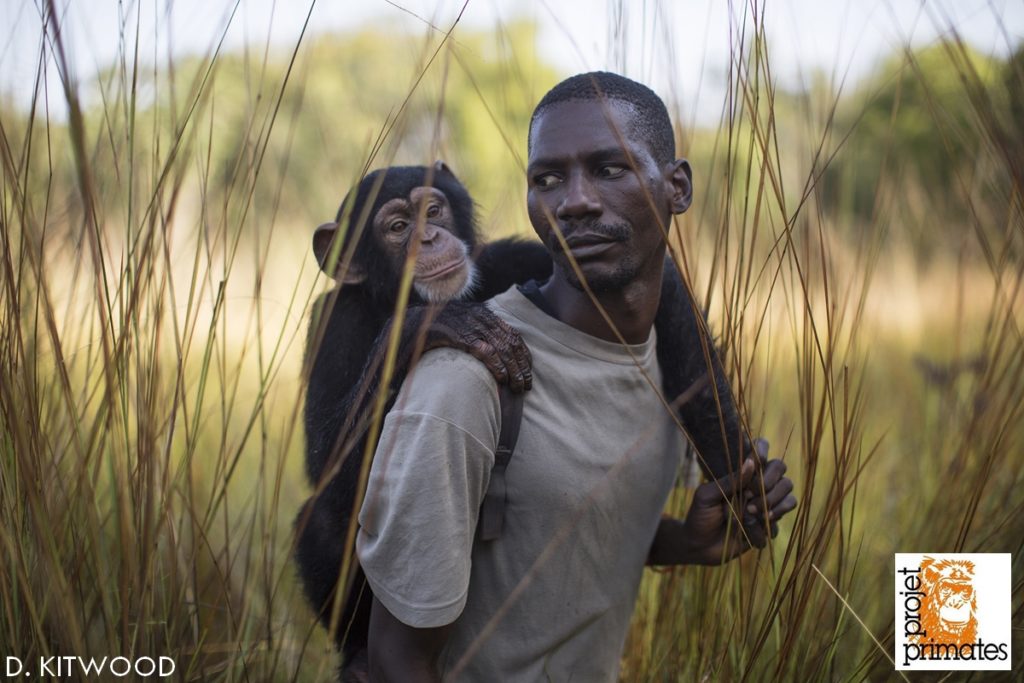 The sanctuary is located in the heart of  the High Niger National Park  along the Niger River. Since its creation, the center has welcomed nearly 100 chimpanzees of all ages   in cooperation with the Guinean authorities who confiscate the orphans held illegally.
The Chimpanzees rescued by the CCC are orphaned chimpanzees whose mother and other members of the group were killed. They are caught to be sold as pets. The killed individuals are sold as bushmeat.
Currently, over sixty chimpanzees are present at the sanctuary.
At the CCC, the resident orphans go to "  bush school "  to learn to live in chimpanzees' social groups, learn what to eat in the wild, etc.  
This learning process takes   a dozen of years . Chimpanzees, like humans, develop slowly.  They are considered adults not before 13 for females and 15 for males.   
You can help us and follow one of our chimpanzees evolution by sponsoring one of them for example.